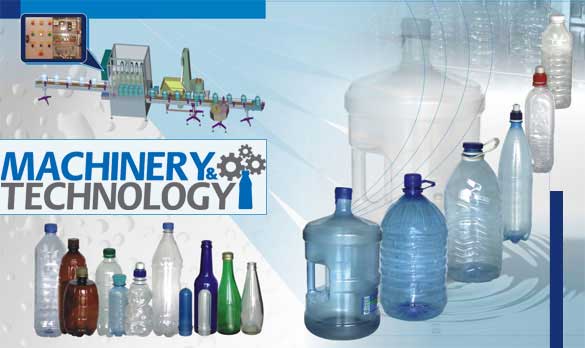 Company "Machinery & Technology" has specialized equipment for filling of still and mineral water without gas into bottles ranging from 3 to 19 l of different production capacity, new and rebuilt. Also we offer PET bottle rinsers, labeling equipment for self-adhesive and paper label (varied bottle shapes supported), packaging equipment into thermo-shrink wrap with or without grouper.
With our assistance You will be able to purchase lines of any capacity from the world's leading manufacturers: KOSME, KRONES, KRUPP, SIDEL etc., after rebuilding and with guarantee.
The list of equipment of that we offer on our webpage does not fully represent our scope of work. You can send an inquiry about the equipment You require. We can adapt or find needed technical characteristics for any machine with correction for Your type of production. We guarantee timely and competent response.