Description
Characteristics
The equipment is designed and manufactured according to the strong compliance with quality standards, requirements for equipment for packaging products sensitive to sterility conditions bottling.

Two line types – standard (milk storage period-7 days ) and Ultra Clean (storage period-14-21 days).

All the materials and equipment parts are made in "sanitary" execution.

As for filling system(according to the sterile requirements for filling) – we use non-contact filling technology (without contact between filling device and bottle, to avoid contamination).

All the feeding system and filling block prepared for the CIP-washing, dismantling for washing doesn't required.
1. Feeding conveyor for empty containers according to the equipment layout 
2. Automatic bottle's rinser 
3. Feeding conveyor for empty containers form rinser to filling-capping block with UF tunnel for bottle's neck sanification
4. Filling-capping block for milk Standard or Ultra Clean type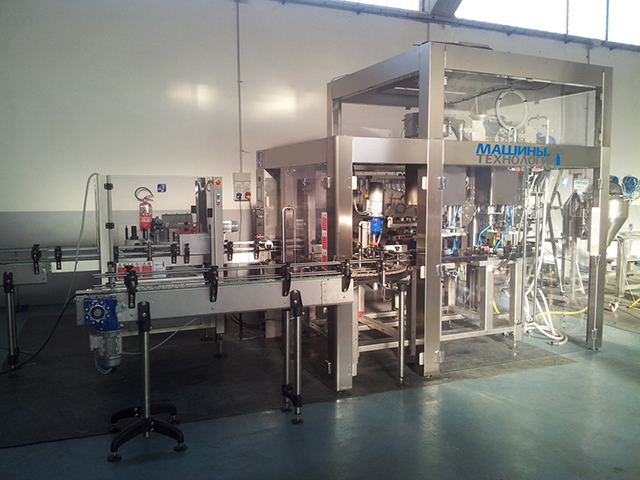 5. Caps feeder in capping block with the caps hopper
6. Self-adhesive labeling machine.
For all type of self adhesive labels – from plastic to paper. High precision label applying.